A know-how since 1927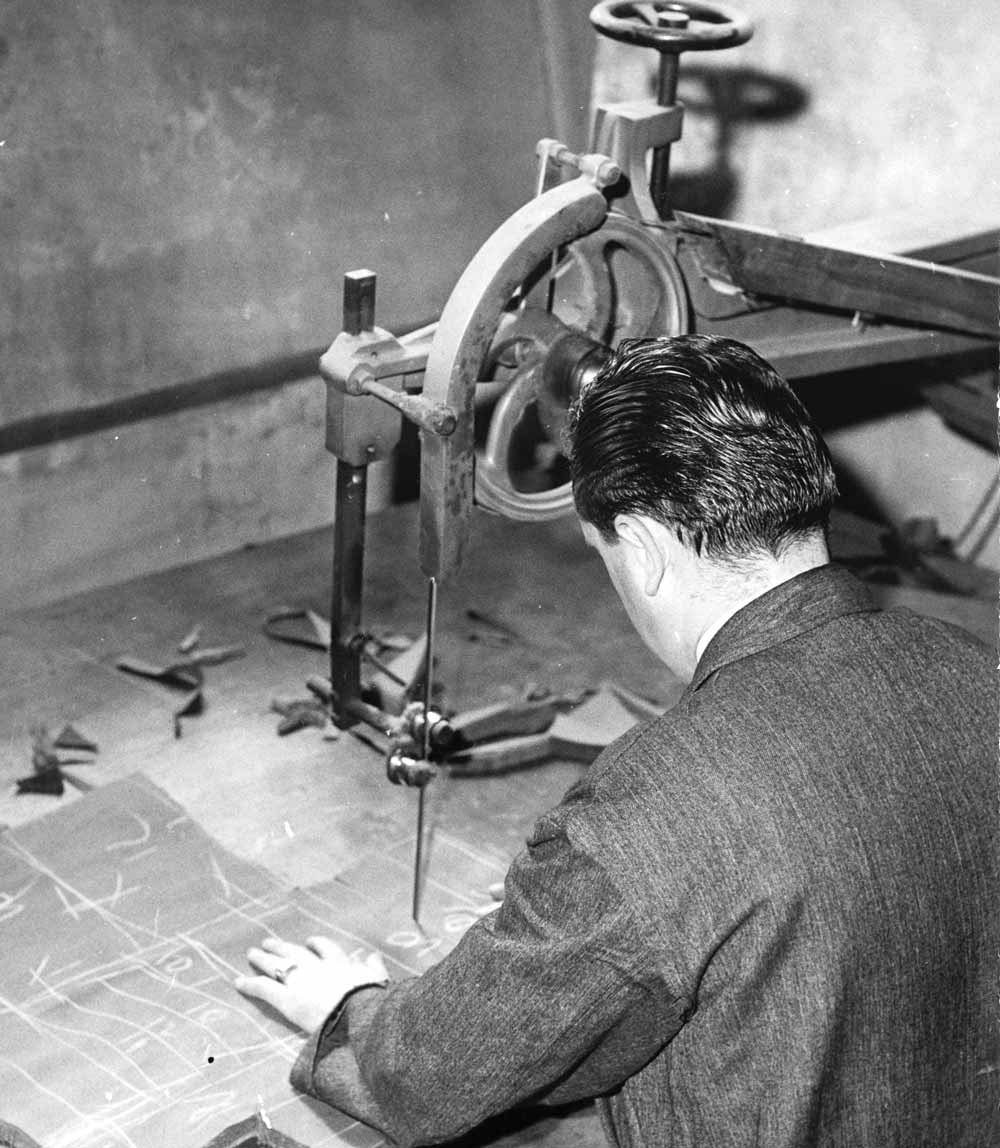 VETRA has ever been a manufacturer's brand since its creation in Paris. The workshop has been basically linked to the brand. In the North of France, the manufacture was located in the running on from the house. As the firm faced growth, the workshop buildings were encroaching increasingly on the garden…
1941
Production restarted from scratch in 1941 at Le Lude, rue du Château. Raw materials shortage was as crucial as the difficulty to keep in touch with clients, whose main concern was to survive. Nonetheless, the workshop continued to produce basic work wear in moleskin and dungaree twill, supplied in half-width folded rolls, in cotton or cotton/linen mixture.
1956
In 1956, Edouard Beerens acquired a building which was used at the beginning of the 19th century by a slipper manufacturer, and then as a flour-mill. Between 1956 and 1966, the buildings were enlarged and the surface of the workshop was tripled.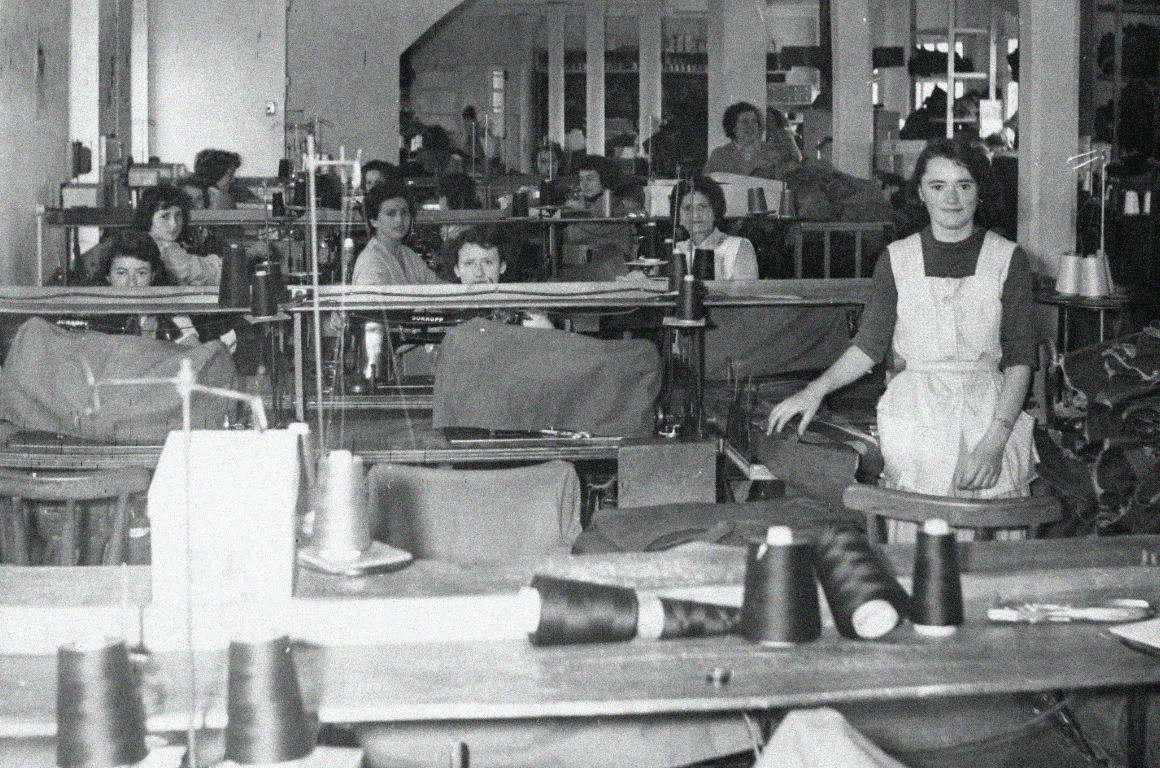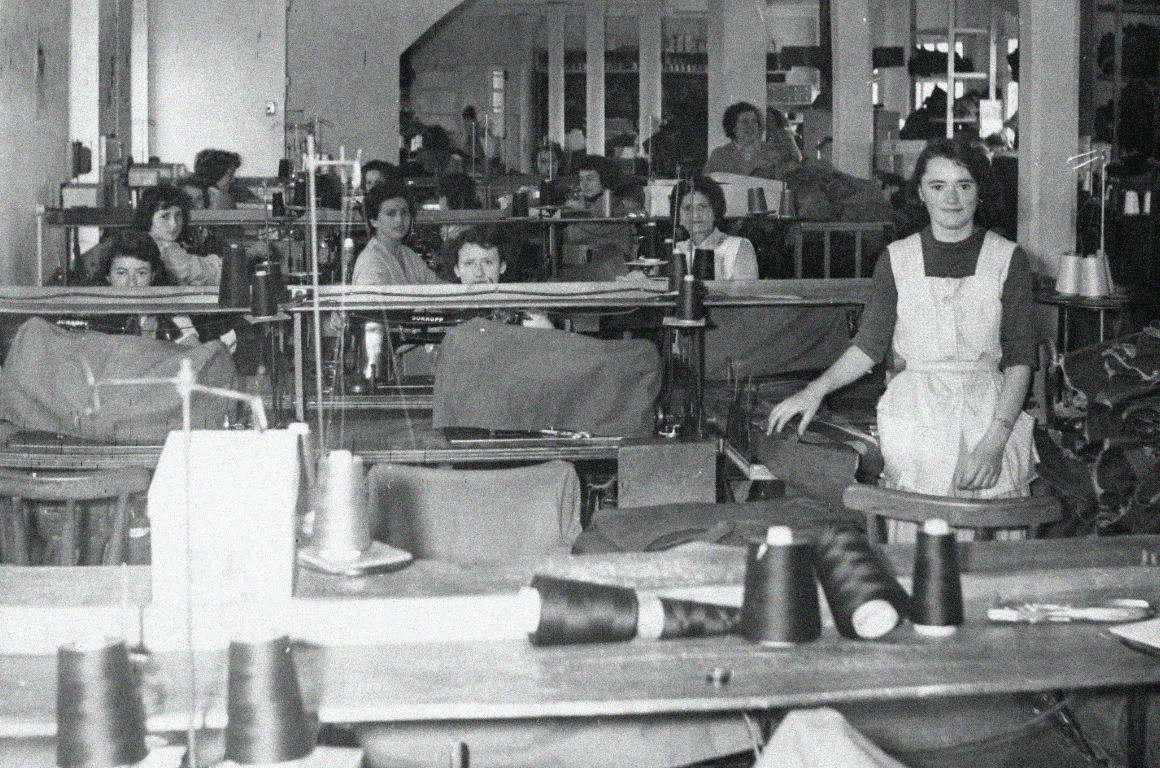 1958
Le Lude workshop
In 1964, production growth was reaching a limit due to a lack of labour force despite workers were already coming from within 20-kilometers around.
A new factory was therefore built in the vicinities, in the bordering Maine et Loire department, at Noyant.
In the new facilities, Claude Beerens implemented Toyota's Kanban model with a conveyor using trays. The distribution of work followed manufacturing operations sequence, automatically managed by the conveyor while reducing waste of handling time. Manufacturing of 5 pockets jeans (Beerens' Pants) in 14 Oz and 12 Oz denim and polyester/cotton fabrics was a pillar of the production.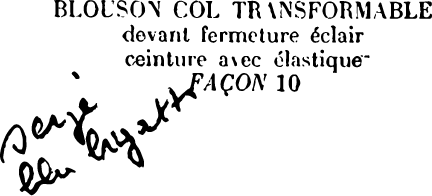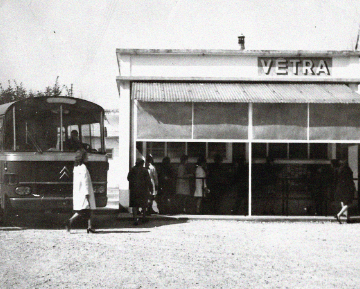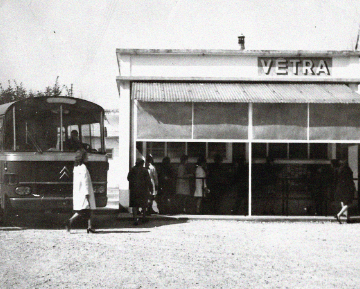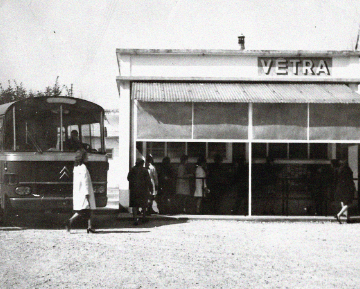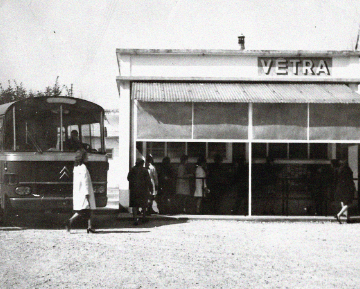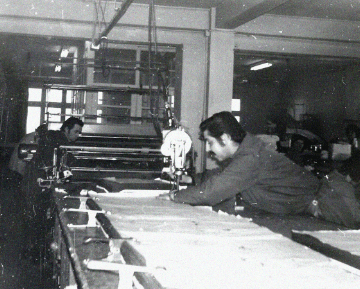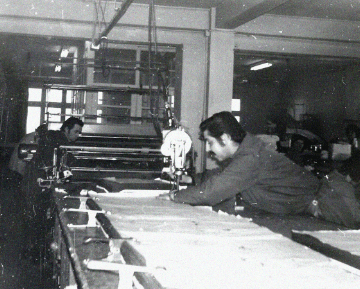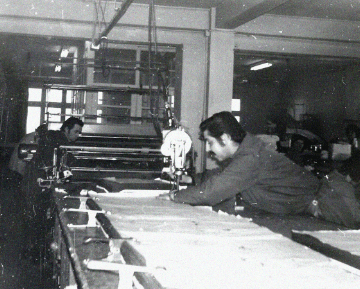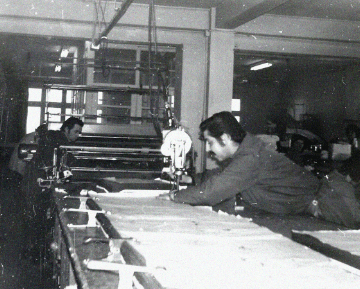 During the 70's, period corresponding to the peak of production volume, VETRA manufactured more than 600.000 pieces a year - the great majority for men's.
Work wear production in France, until the 80's and '90s, had been mainly a matter of industrial business, where competitors involved were nation-wide players. Leaders were large size manufacturers with the highest level of know-how and the most rationalized processes.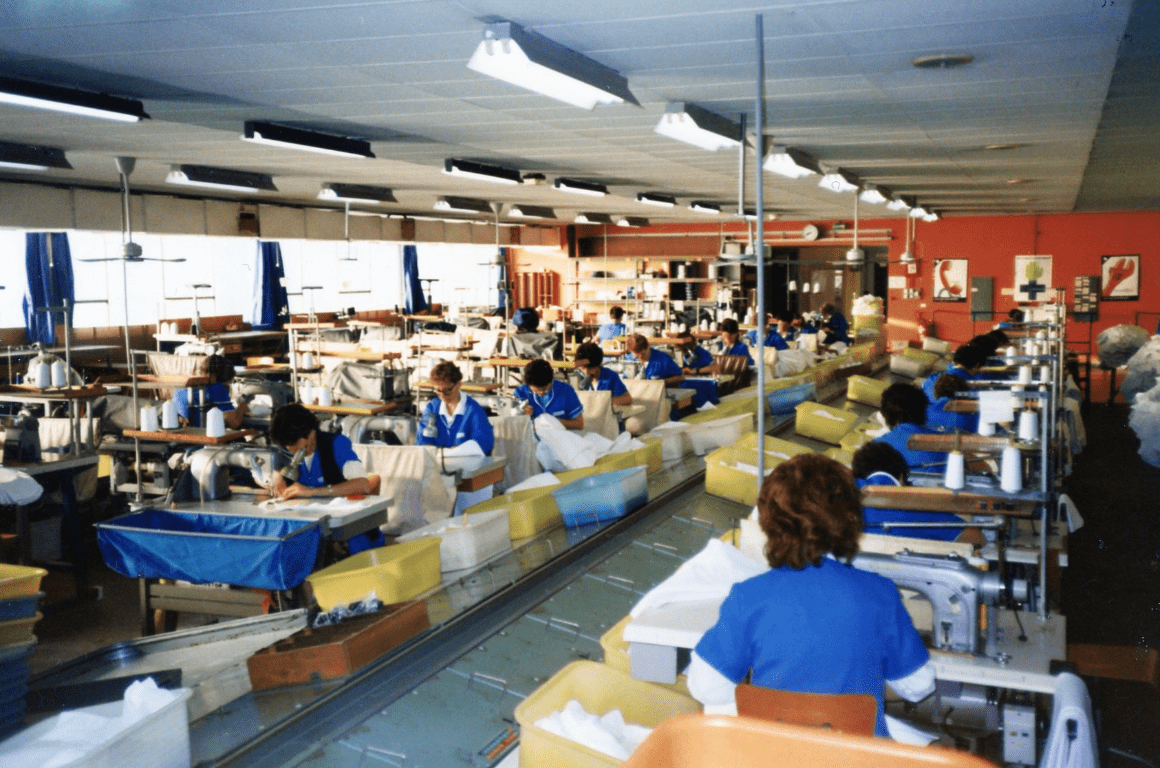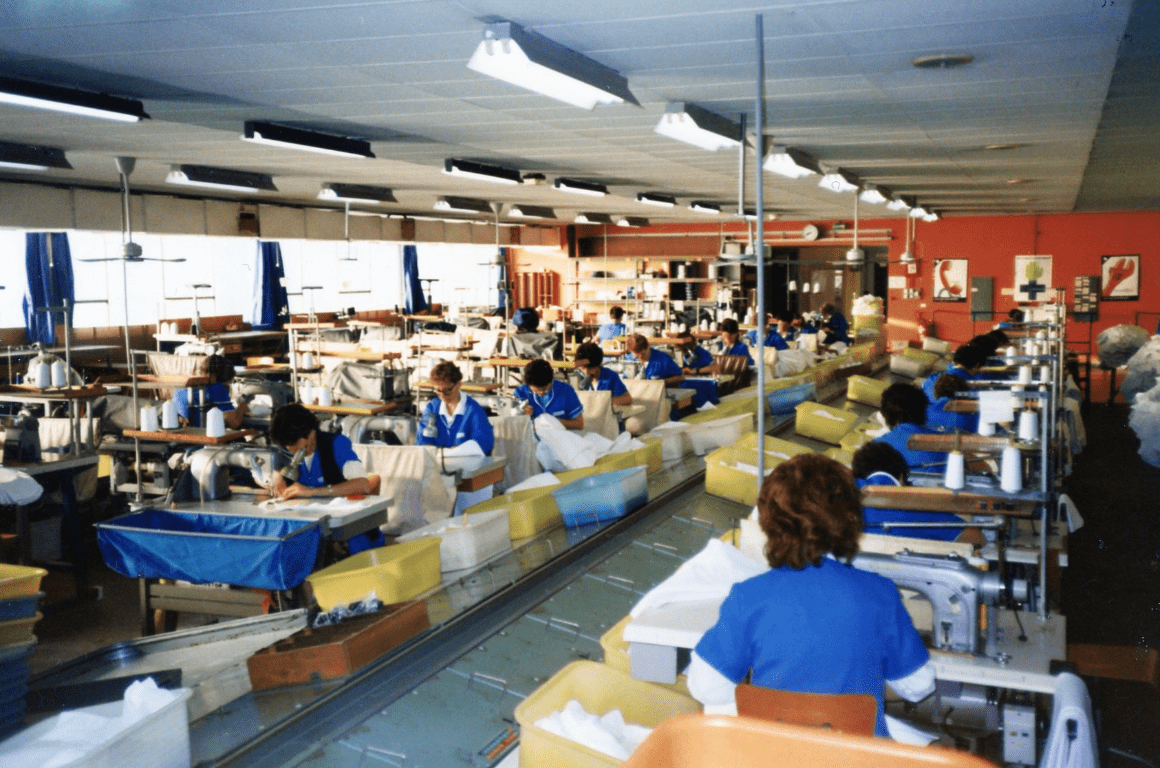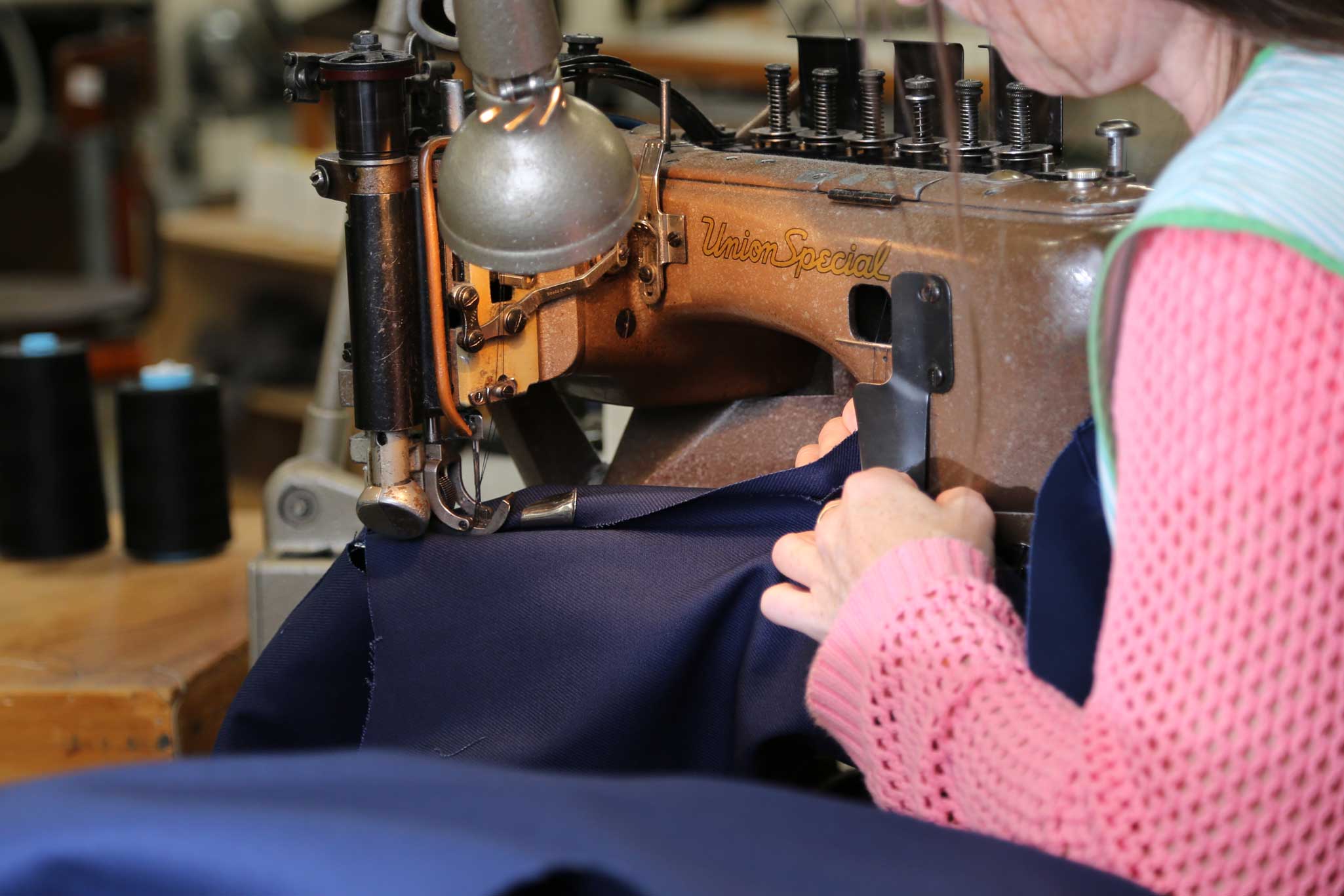 The 2000-2010 decades completely challenged the business with worldwide competition coming from low-cost countries. The fate of 'made in France' work wear has moved to a few smaller scale factories providing market niches with high quality garments.
today
A sustainable savoir-faire…
Willing to defend the French textile know-how and traditions, Vétra committed itself into manufacturing 100% in France in its own factory. Vétra was rewarded by holding precious nine-decade savoir-faire in French workwear manufacturing. Vétra struggled to last long and remain strategically autonomous, by relying on its renowned quality-focused making process enabled by its complete control of its production.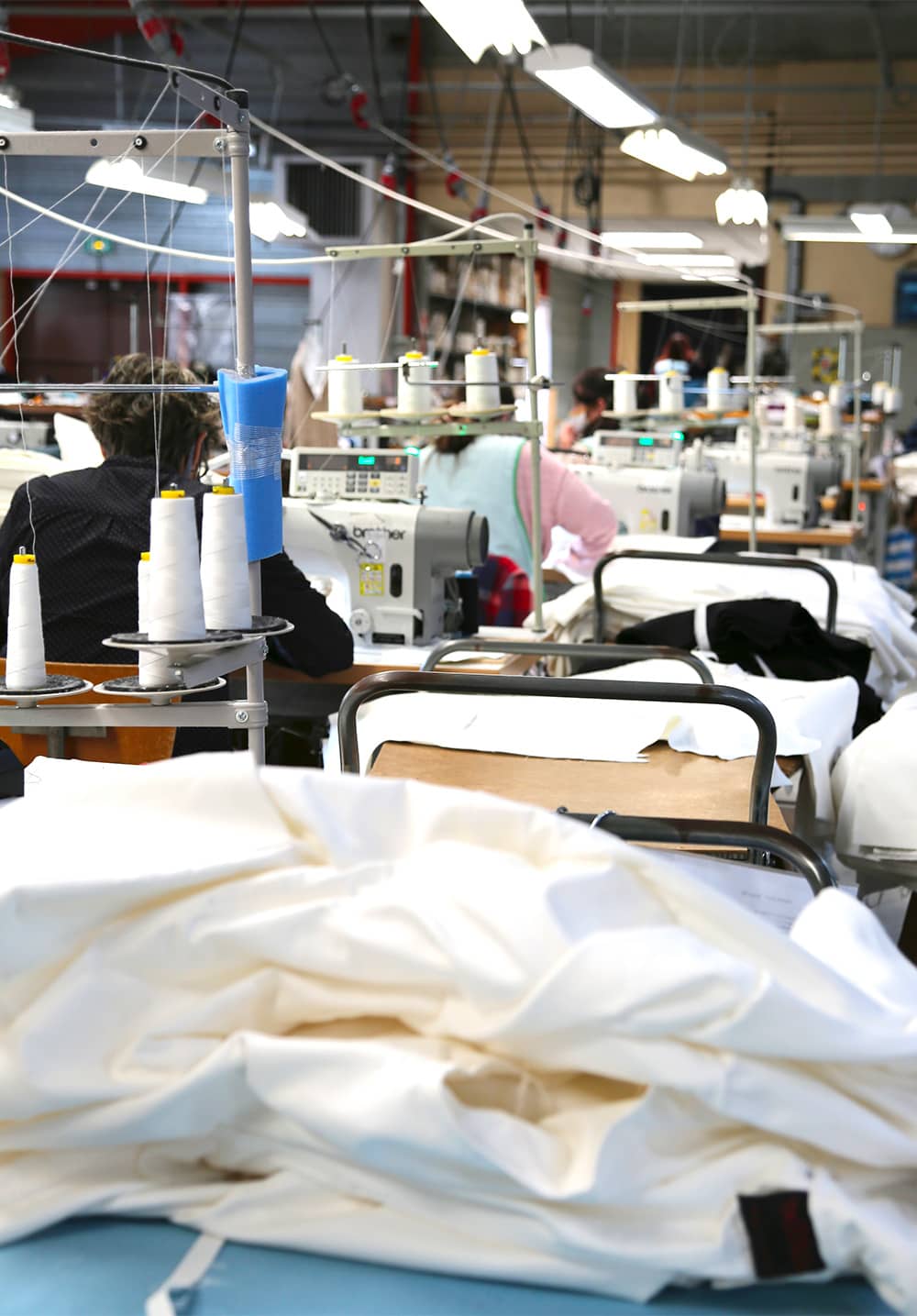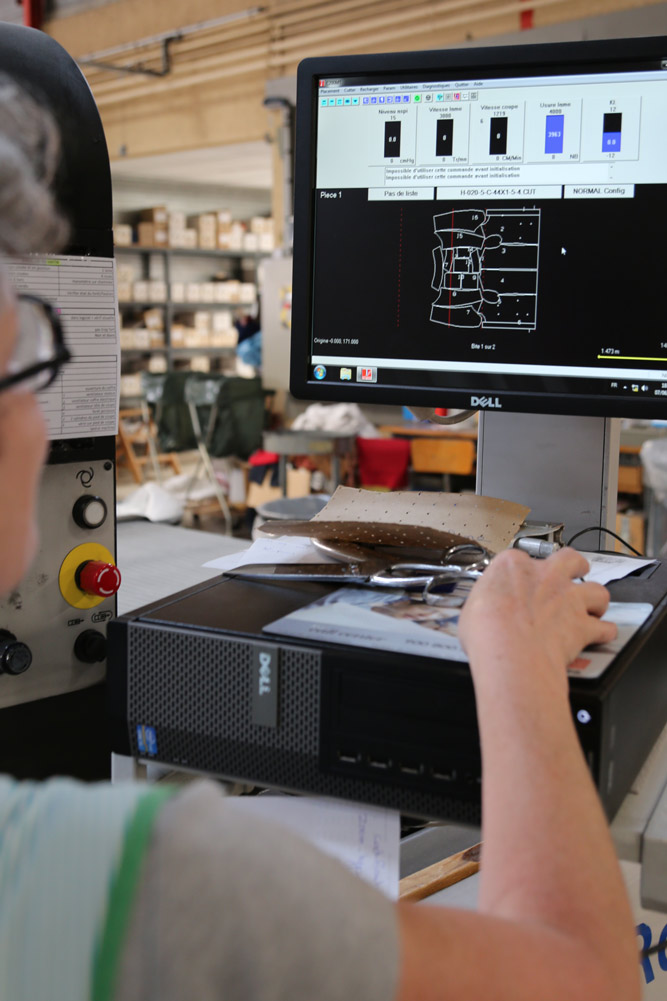 ... for a sustainable fashion.
The factory keeps evolving, machines are increasingly skilled, and savoir-faire enriches itself by working with more complex machinery. Despite the downturns and crisis, Vétra keeps investing in its human capital and its industrial tool in order to cater even more its fellow customers as Vétra always did, long before made in France became the latest craze.
Vétra witnessed and faced all evolutions of jobs and professions, some appearing and others dying out. But the backbone of Vétra strategy was and is the supply, - formerly workers, now consumers looking for genuine products- for long-lasting and well-fitting garments, enabling THE TAILOR FOR PROFESSIONALS to proclaim : VETRA EVER LASTS and VETRA : THE WORKWEAR THAT FITS.