French workwear
since 1927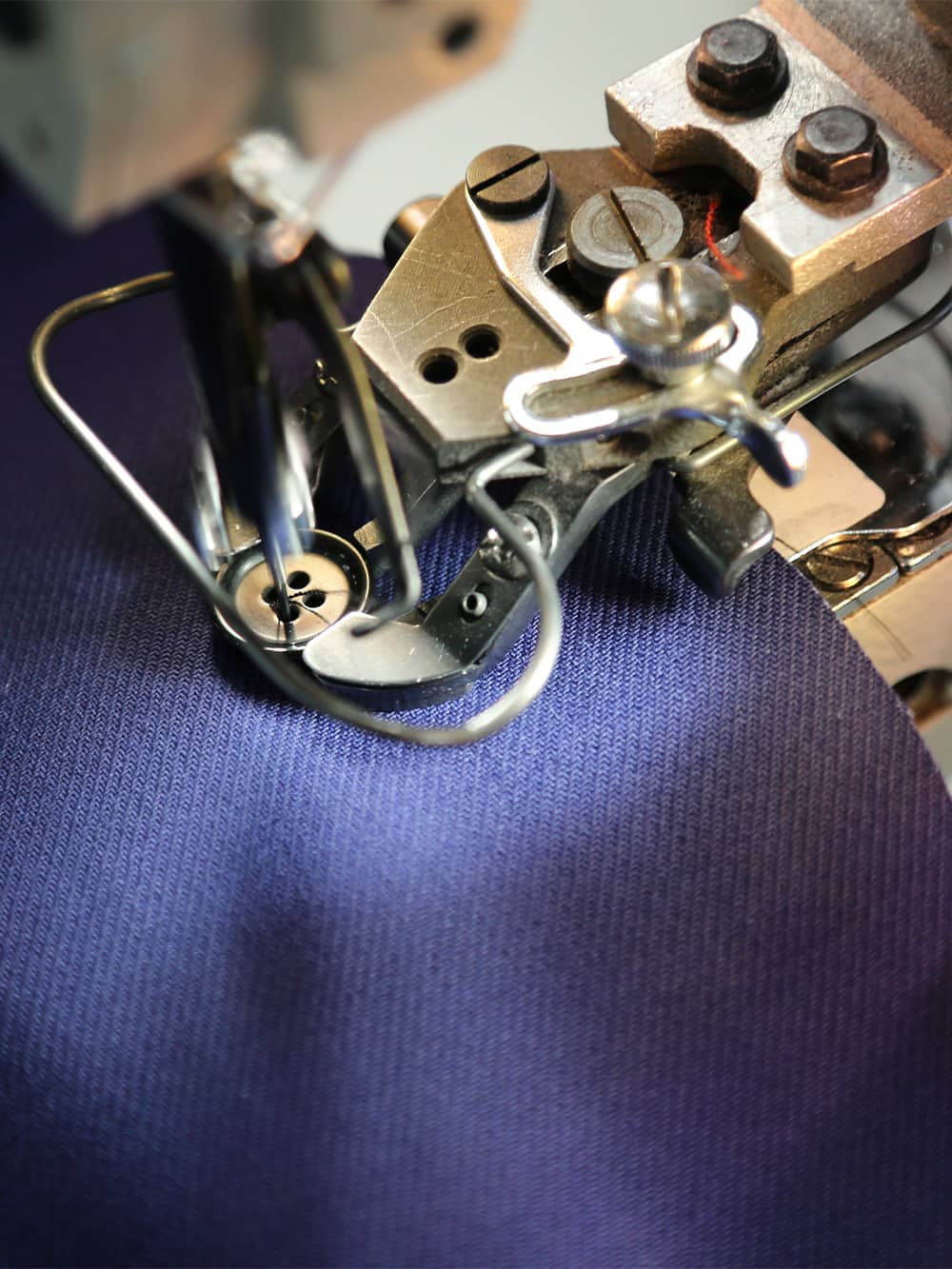 Four generations & a century's worth of French savoir-faire
Vetra has been making authentic French workwear since our great grandfather founded the brand in 1927.
The Vetra French Workwear Hydrone Blue has always been famous for its core functional values: its quality, comfort and sturdiness. It's key components such as two-needle felled seams, bar tacks, reinforcement layers… guarantee the workers a strong garment and give Vetra its authenticity.
New generation consumers still appreciate authentic quality clothing brand such as Vetra just as workers values a genuine workwear garment in the past.
Buying a Brand with heritage preserves this savoir-faire for the long term.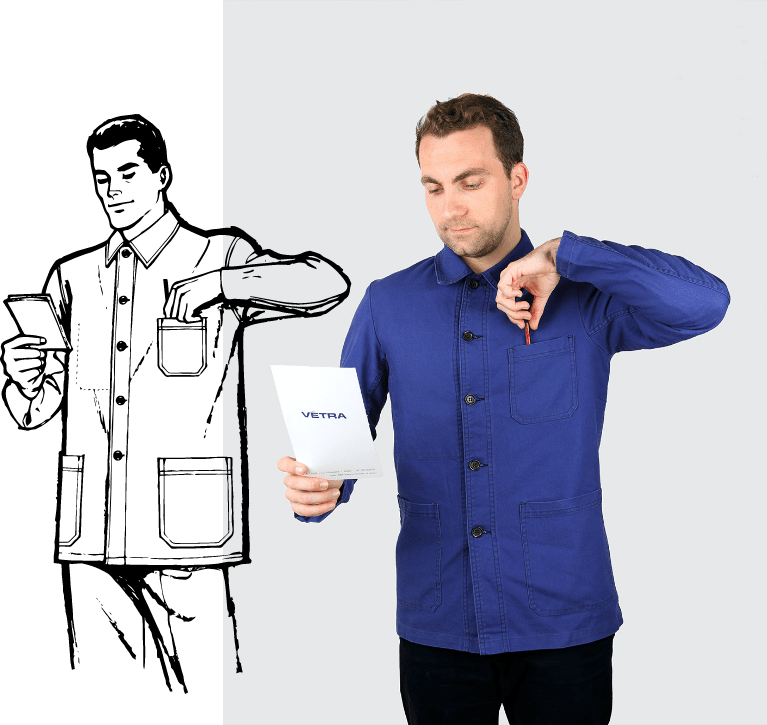 About us
Vetra still makes all its products in its own factory in France since 1927. This tradition carries on to this day.
Vetra makes typical French workwear taking inspiration from its historic patterns and authentic styling for the young, savvy modern consumer looking for quality fabrics, a good fit and where country of origin – Made in France – is still important.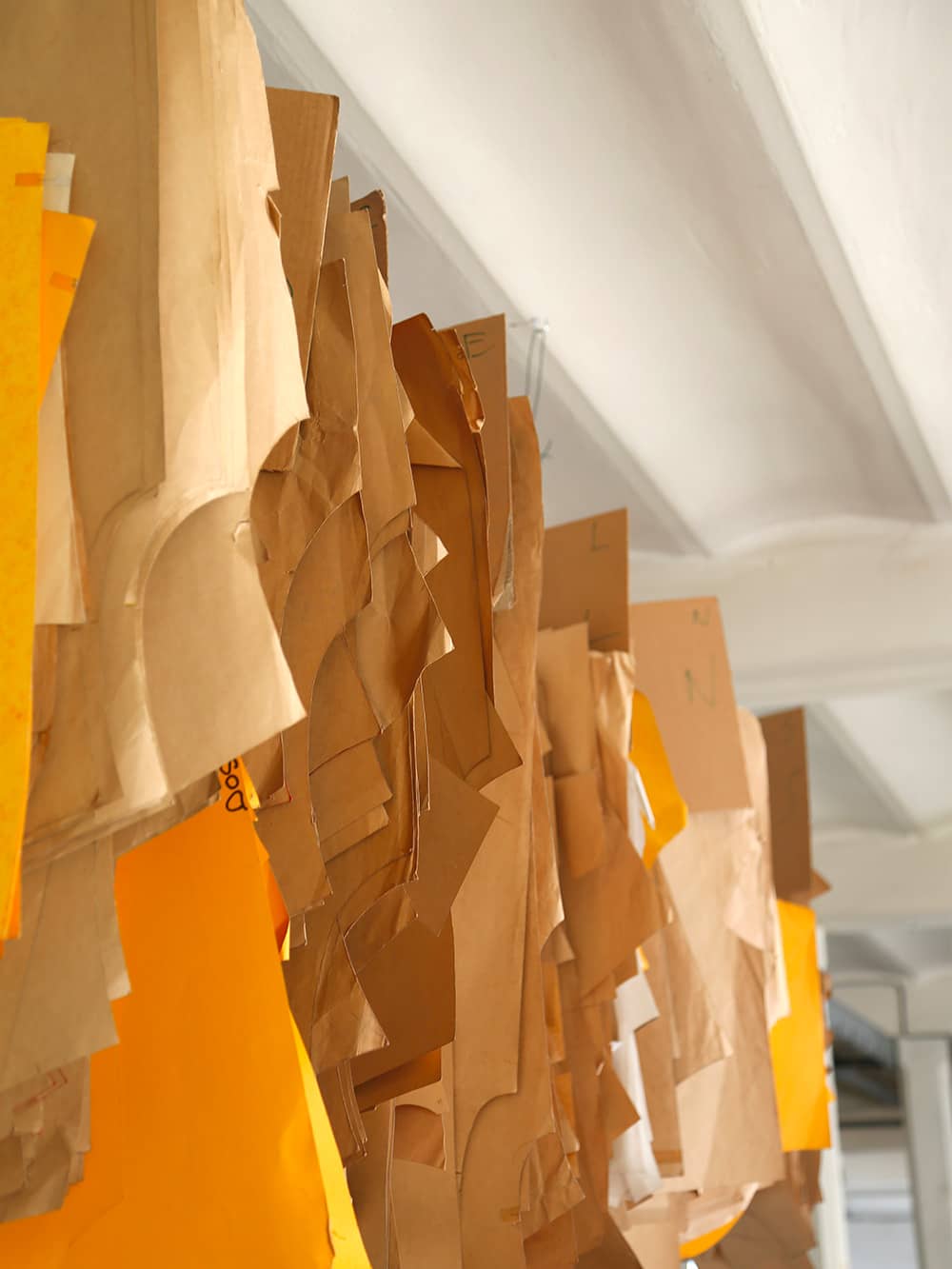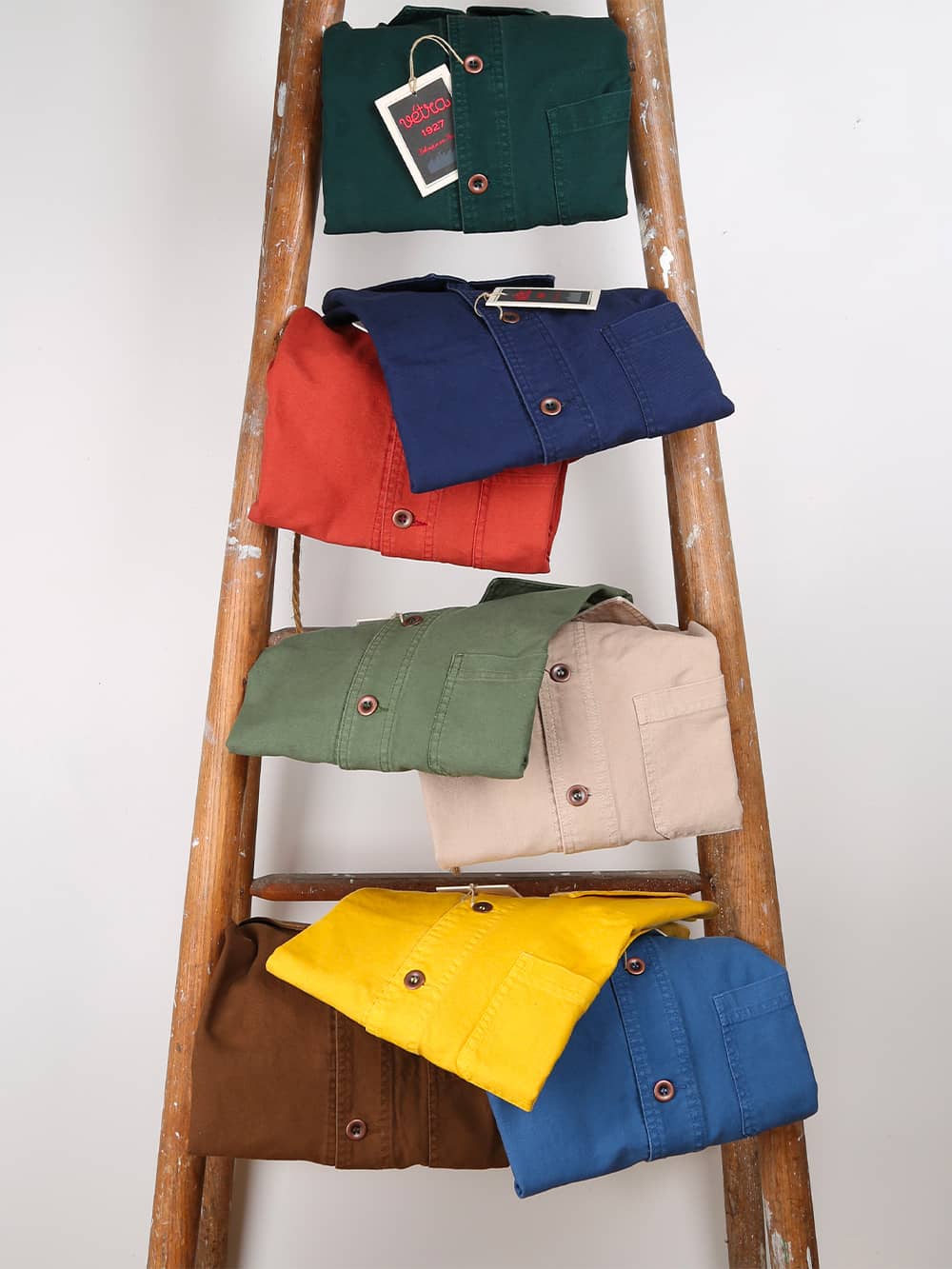 Exclusive fabrics & unique colours
Since 1927 Vetra uses authentic fabrics that give French workwear its great reputation, such as fabric quality, composition and unique features depending on the type of `work wear` trade.
The oldest fabric Vetra used I the 100% linen cloth woven in Normandy. When Europe started trading with India, new fabrics such as 100% cotton or cotton /linen mix came to the fore. In the 19th Century some fabric mills specialized in one particular colour whether that was Blue, Black or Cachou – a chestnut brown workwear colour. All these dark colours were easier to dye. Other mills supplied Vetra with its canvas hopsack which was easier to dye or to bleach the fabrics. Ultimately Vetra became one of the first brands to offer a full range of colours.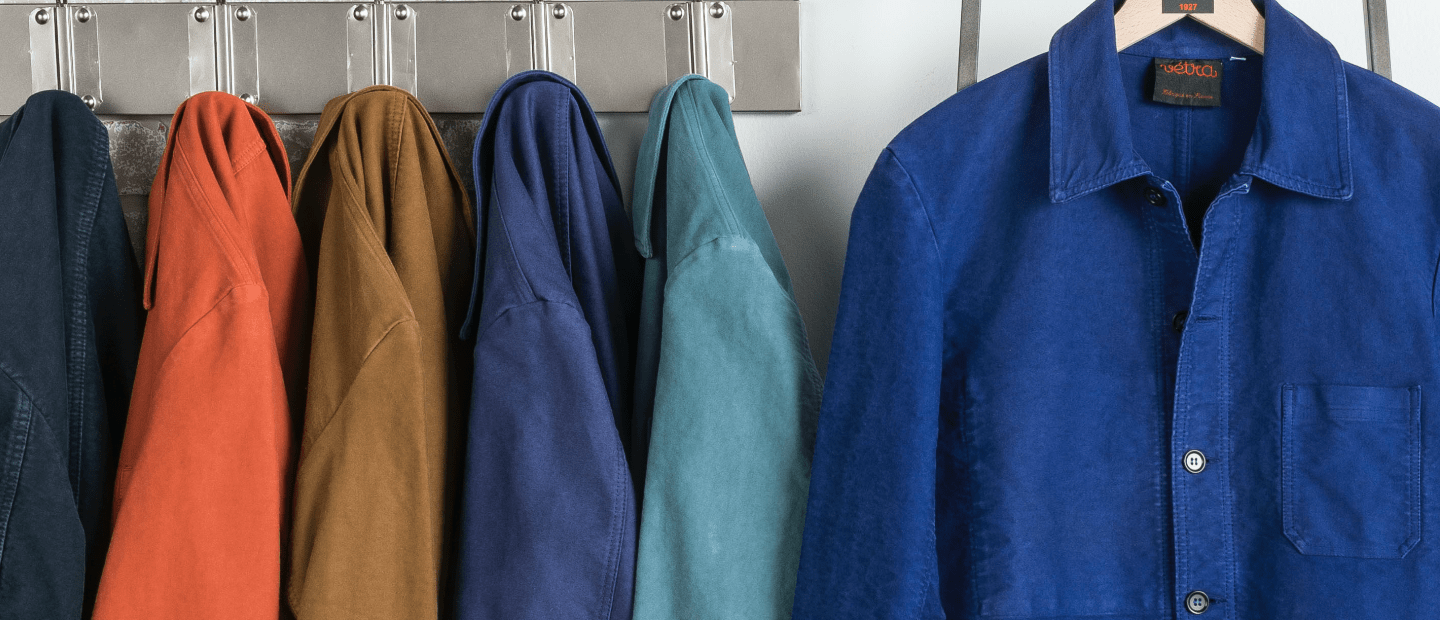 FRENCH MOLESKINE
French Moleskine, unlike British Moleskine which is brushed, is a sateen finish making it very resistant and hard wearing. French Moleskine is recognized as one of the iconic French Workwear fabrics. Many fabric suppliers limited colours to black and hydrone blue but Vetra supplied workers with a range of colours depending on the requirements of the job or trade.
DUNGAREE WASH TWILL
After WWII the Twill took over from the moleskin as the key French workwear fabric, meanwhile the Anglo-Saxons turned towards drills and serges. The Twill features a 2 ply yarn in warp to ensure sturdiness and for colour density. Nowadays the Vetra Dungaree wash Twill is a European ECOTEX certified organic cotton.
THE HERRINGBONE
Due to the particular structure of the herringbone it is almost tear proof. It was widely used by painters and artists and in the military for uniforms. Usually Vétra offered the herringbone in a mix of cotton/linen to painters and mechanics.
CORDUROYS
Vetra offers 3 widths of cord called Wale- wide wale, medium wale and Needle cord wale (fine whale).Historically cord was used by carpenters and roofers with the best corduroy coming from Amiens, Picardy Northern France.