A family saga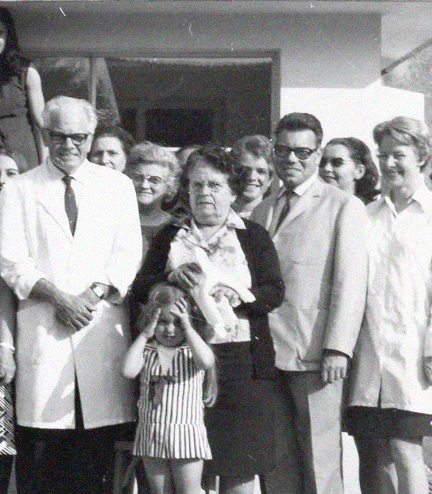 The BEERENS family is based in Paris in the 20's. Edouard receives, as a wedding present from his mother, her aprons and overalls atelier. The workshop is located in Paris, Bretonvilliers st. 3, on Saint Louis island in the heart of the city where Edouard created his own brand VETRA in 1927.
Édouard Beerens
Edouard creates a complete range of workwear garments for men's. However, facilities space becomes quickly too limited. Consequently, the company moves in 1930 to du Bourg st. 100, Lambersart in the North of France. He makes design and pattern grading, manages production while his wife Constance is in charge of sales contact and shipping.
Manufacturing is made in the workshop and also by workers sewing on their own machine at home pieces cut at the factory. Sub-contractors at Merville and Estaires complete production capacity.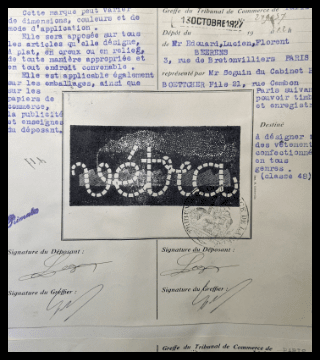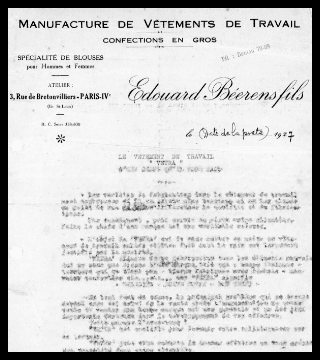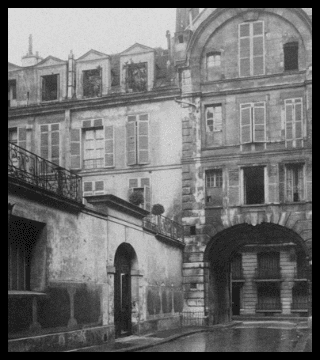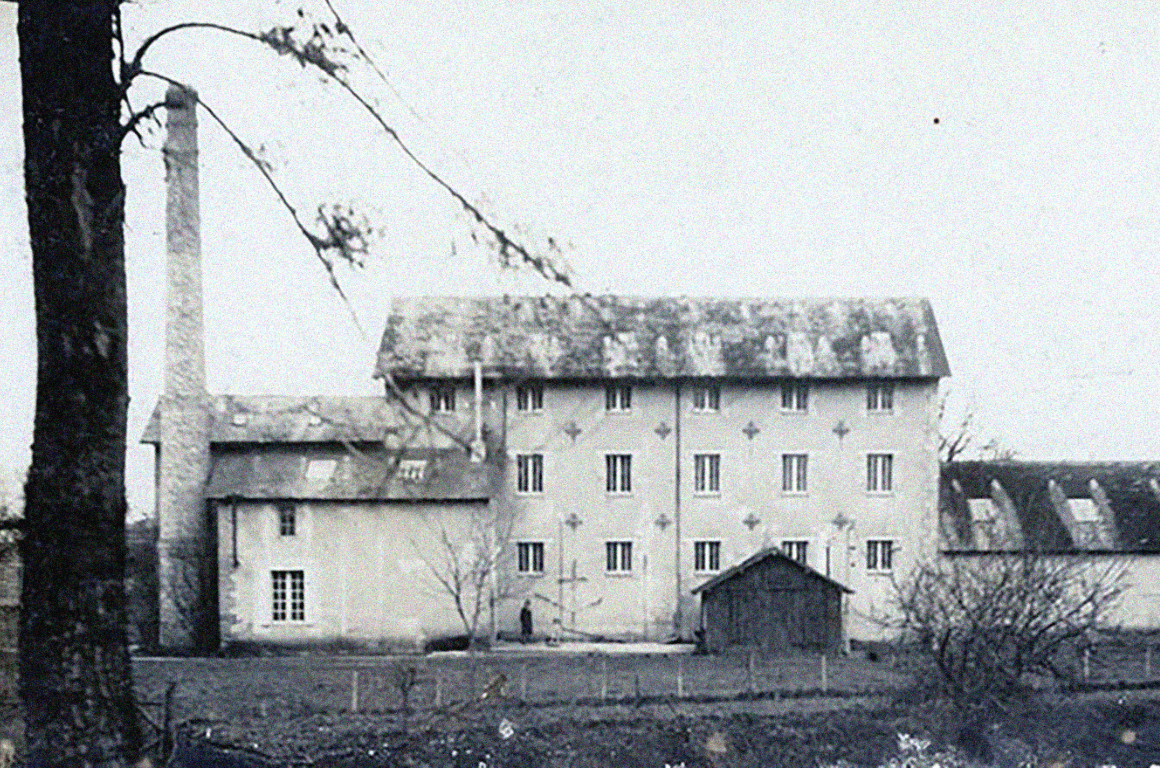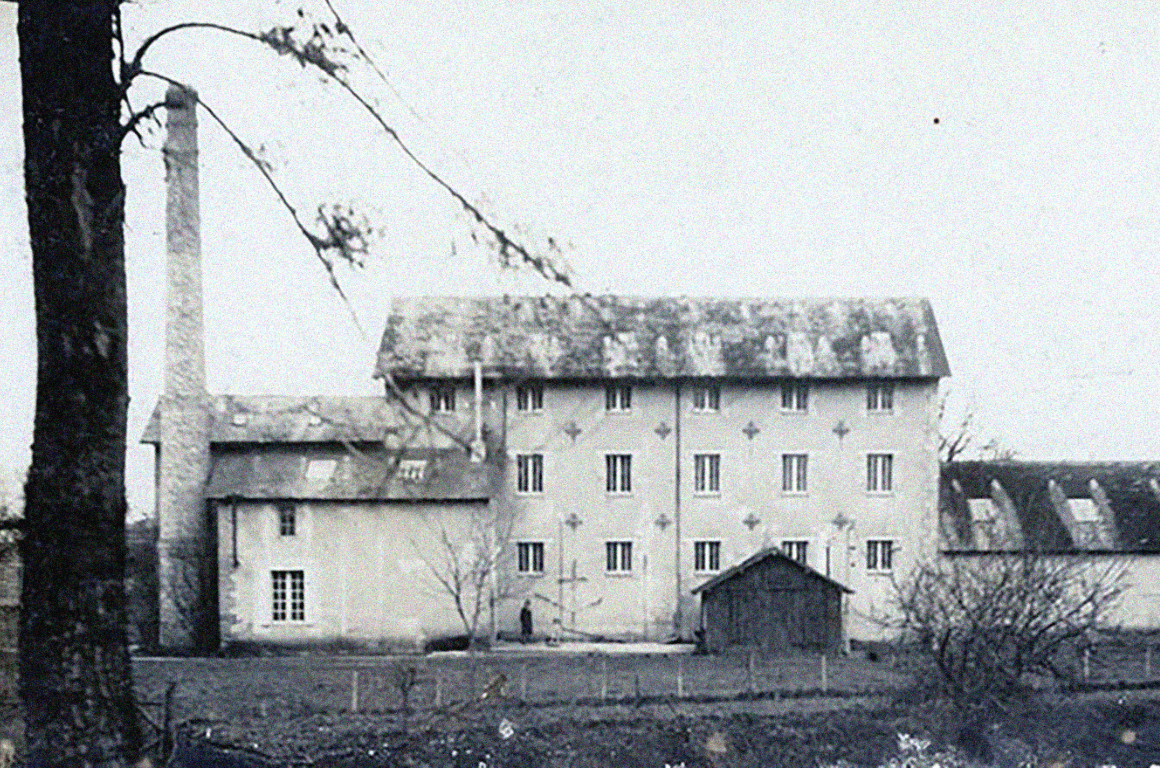 The factory building
in 1933
In 1939, the workshop manufactures uniforms for the French army. On May 19th 1940, Edouard cuts the uniforms into pieces and destroys his machines while refusing to work for the Nazis. The exodus means to flee quickly and take the very minimum. To save his most expensive machine, a buttonhole REECE, he loads it in a trailer after his car. This machine will end its duty in 2010 after 917.000.000 buttonholes made!
After a long hazardous journey, the family settles in the small town of Le Lude in the West of France in 1940. Despite being tracked by the Gestapo, Edouard establishes a new workshop and starts production again. He began to make uniforms for the Resistance (one of which is displayed at the Roger Bellon museum in Conlie (Sarthe)).
In 1945, Janine, his elder daughter, joins the company just for 'a few months' in her mind … However, she will become vice president of VETRA and retires after … 54 years of commitment and passionate service!
Claude Beerens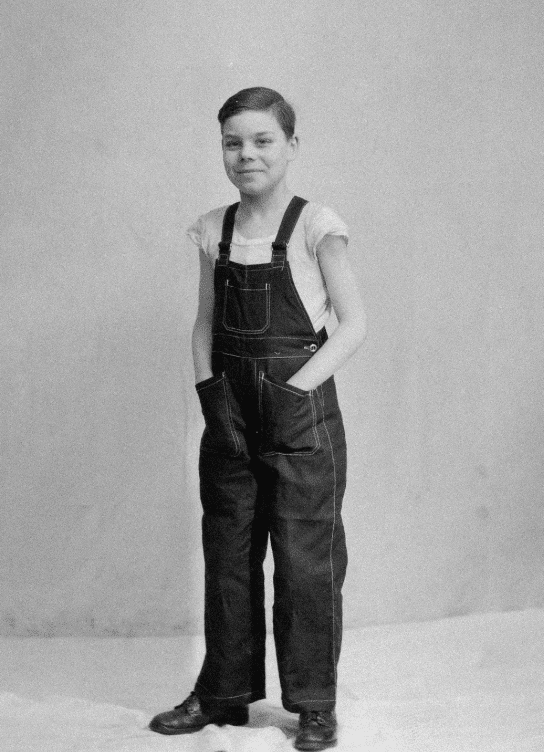 Claude Beerens modelling for VETRA in 1939
Claude Beerens his son, joins the company in 1950 after graduating in Paris as an engineer in Garment Manufacturing.

Firstly in charge of production then CEO, he streamlines the manufacturing process following the Kanban system created by Toyota in the car industry and steadily increases production until the 1980's. He enhances the skill base of the workers while remaining faithful to the VETRA quality and reputation.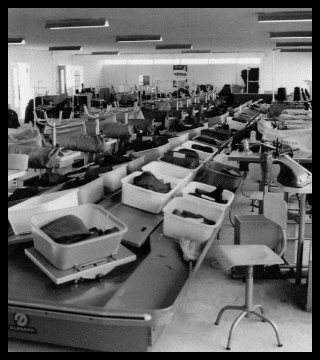 Claude Beerens modelling for VETRA in 1939
Patrick, his grandson, joins in 1988 after graduating from the Audencia Business School and an MBA in the USA. He introduces new products and works with his Japanese partners to adapt styles from the Original Archive while retaining the Brand's authenticity which results in strong export growth for the Brand.

Thanks to its global renown for its savoir-faire of workwear manufacturing, VETRA collaborated with CLOSED, founded by François Girbaud, on a "bleu de travail", made by VETRA and dyed by CLOSED.