The VÊTRA factory from 1955 to today.
The current building of the VETRA factory in Sarthe in France has its own history.
Built in the 1850s by the marquis of the local castle (we have not yet found the exact date), it was first used as a flour mill.
This flour mill or mill was a large establishment where cereal flours were stocked then dispatched to bakers in the vicinities. The building was also used to wash and store potatoes, with an installation partly visible in the courtyard today.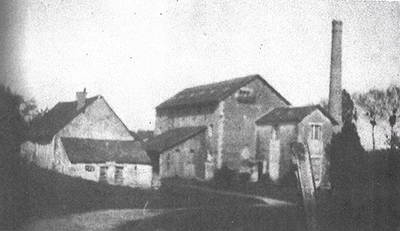 The buildings in 1920.
It Became a factory of slippers afterwards, then a simple farm when the Marquis sale it, the factory is used as a housing by a family of the Lude investing his capital in real estate rather than letting it on bank deposits, foreseeing the war with Germany (and the post-war inflation).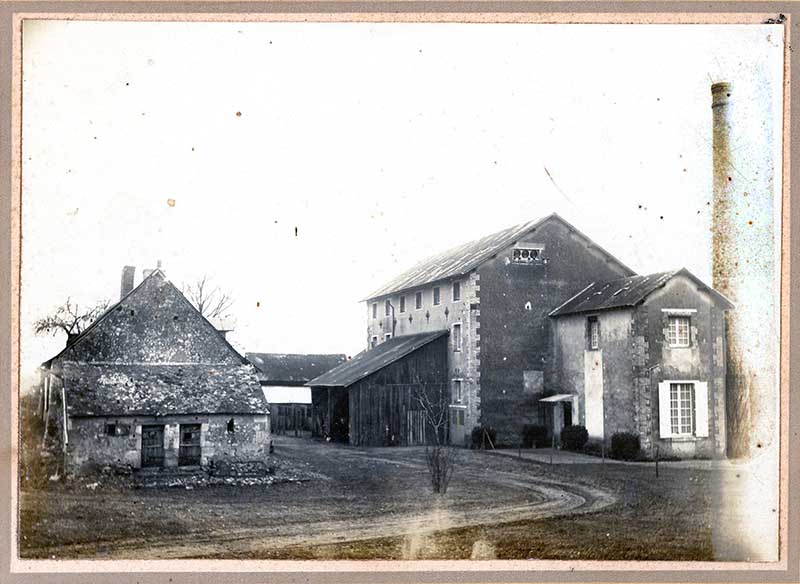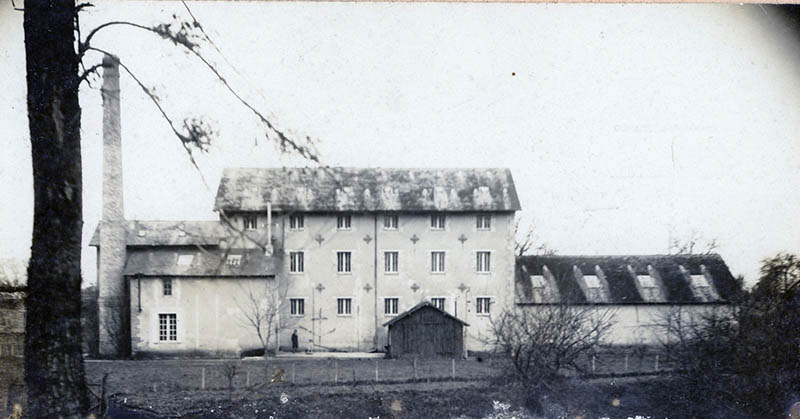 The building in 1933, before the war.
This family remained in the building until it was requisitioned first by the Wermacht to jail Soviets prisoners, then by the French resistance fighters (FFI) who headquartered & trained in the facilities.
Small anecdote: the FFL (another group of French resistance fighters) will be housed by Edouard BEERENS in his home downtown.
After the war, in 1954 and 1955 Edouard Beerens looked for new buildings for the family factory as the business expanded.
Based since 1940 in the former greengrocer's store, the premises have been maximized. Janine, the daughter of the founder, remembers that she had her office in the former shopkeeper's cloakroom and that she couldn't even close the door !
One day, Edouard, Janine and M. Maretheu toured the buildings before sale.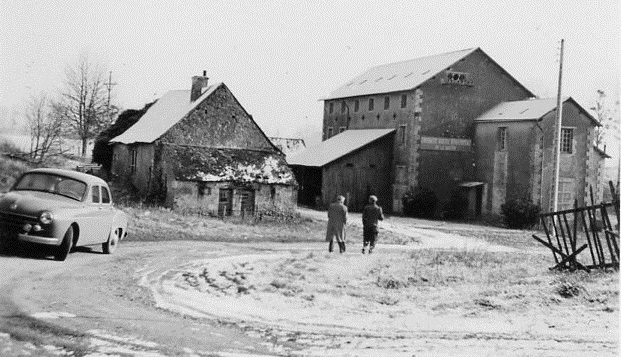 Edouard Beerens on the left and Mr. Maretheu on the right, Janine takes the photo of the very first visit of the plant during the winter of 1955.
A factory that has had many lives
Very thick walls to resist the thrust of the grain against the walls, a more than 12 meters height, a 100-year-old roof, a huge plot of land : a perfect factory for Edouard.
The buildings suffered from the war and German requisition : The chimney fell down during the war, the floors were transformed into cells, then into a HQ for the FFI ; 10 years later the mice were the only tenants of the premises, making the most of the left cereals stocked 20 years before.
Edouard Beerens is not afraid of revamping the buildings and immediately contemplates the opportunities of enlarging the building thanks to the acres of land all the buildings-round.
The deal was done on August 27, 1955.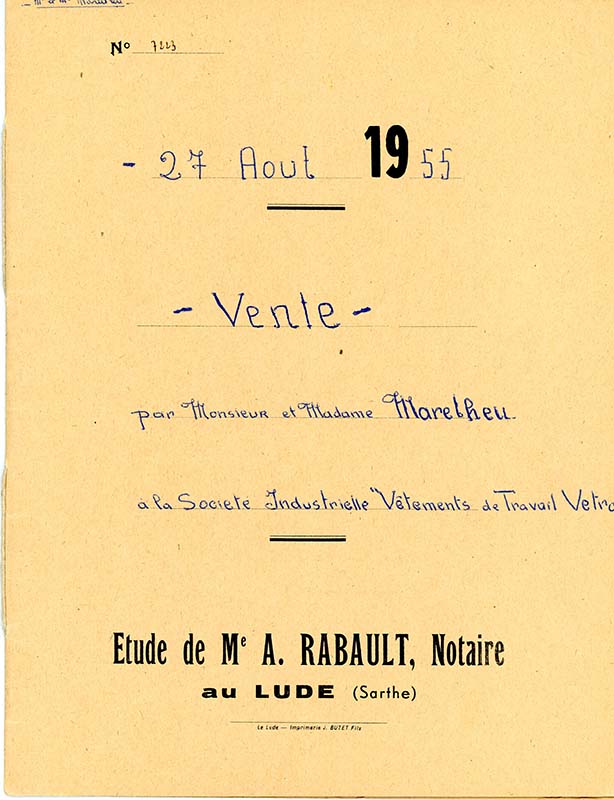 VETRA workshop set up in 1956, then the offices in 1957.